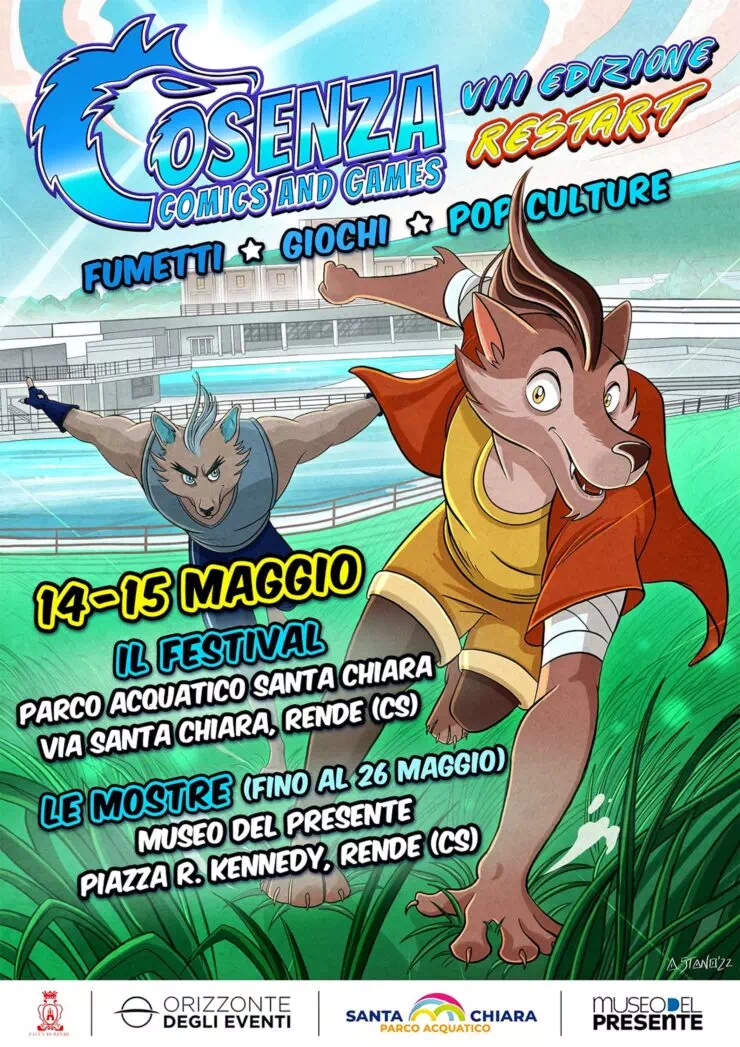 Manifesto realizzato da Aurora Stano.
Cosenza Comics and Games "Restart"
VIII Edizione, 14-15 maggio 2022
Cosenza Comics and Games ritorna è tornato in presenza a maggio 2022, con la sua ottava edizione: "Restart"! Dopo lo stop forzato ai grandi eventi, infatti, l'evento è tornato "dal vivo" con importanti novità.
Anzitutto, un significativo cambio di location. Il festival si è svolto infatti presso il Parco Acquatico Santa Chiara di Rende, in provincia di Cosenza. La nuova location ha garantito spazi ampi e più adatti al numero crescente di attività proposte per l'edizione 2022. Inoltre, si è aggiunta una seconda location, il Museo del Presente di Rende, dove le mostre artistiche ideate per la manifestazione sono rimaste esposte per tutto il mese di Maggio 2022.
Tra gli ospiti coinvolti al festival spiccano il contributo di Giorgio Vanni, Danilo Bertazzi, Alessandro Budroni, Fabiana Mascolo e moltissimi altri.

Per l'ottava edizione sono stati ingaggiati oltre 50 ospiti tra relatori, autori di fumetti e rappresentanti di rinomate case editrici.
Nell'arco dei due giorni di festival e nell'intero mese di Maggio 2022 per quanto riguarda le mostre, l'evento ha portato sul territorio più di 40.000 visitatori.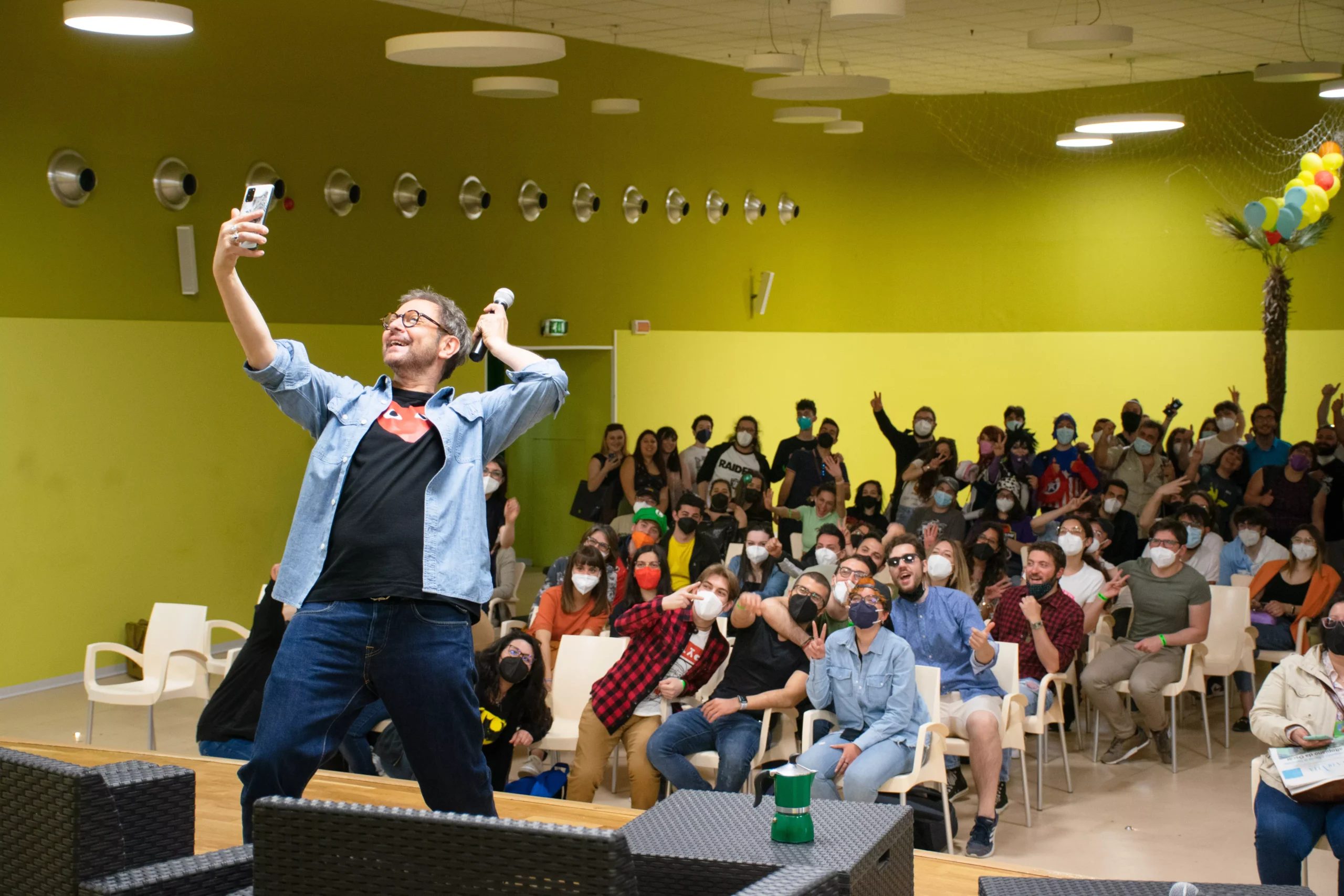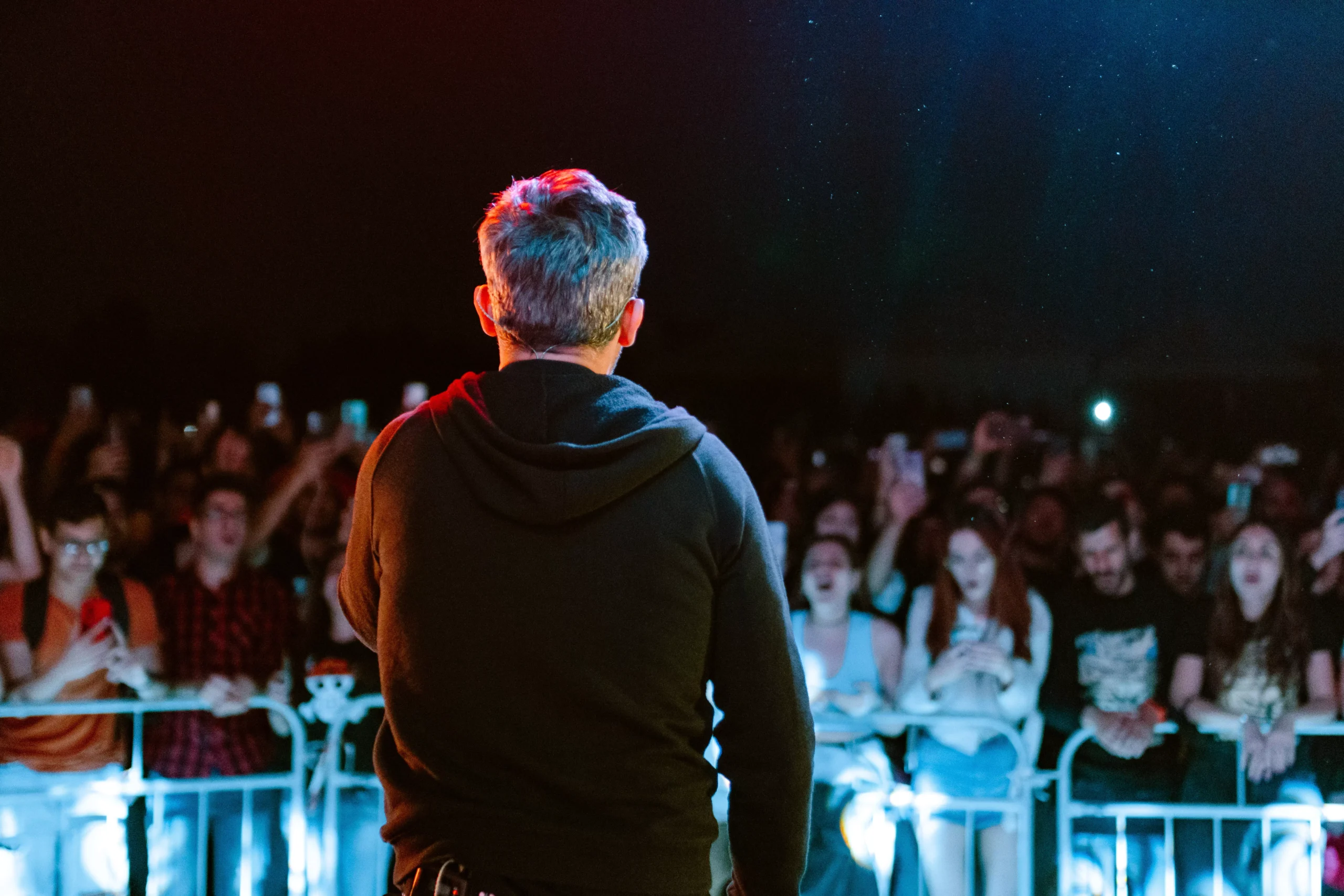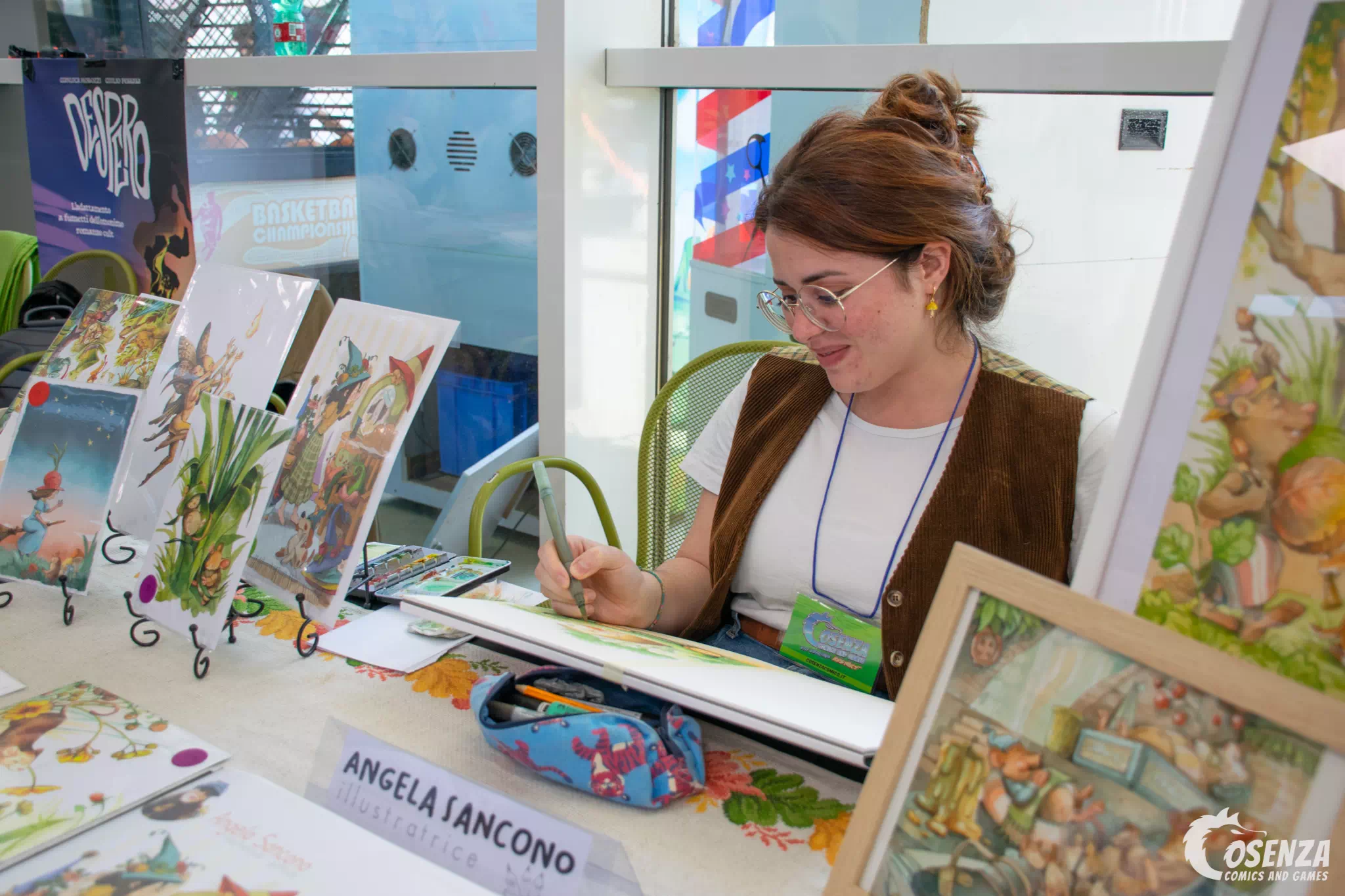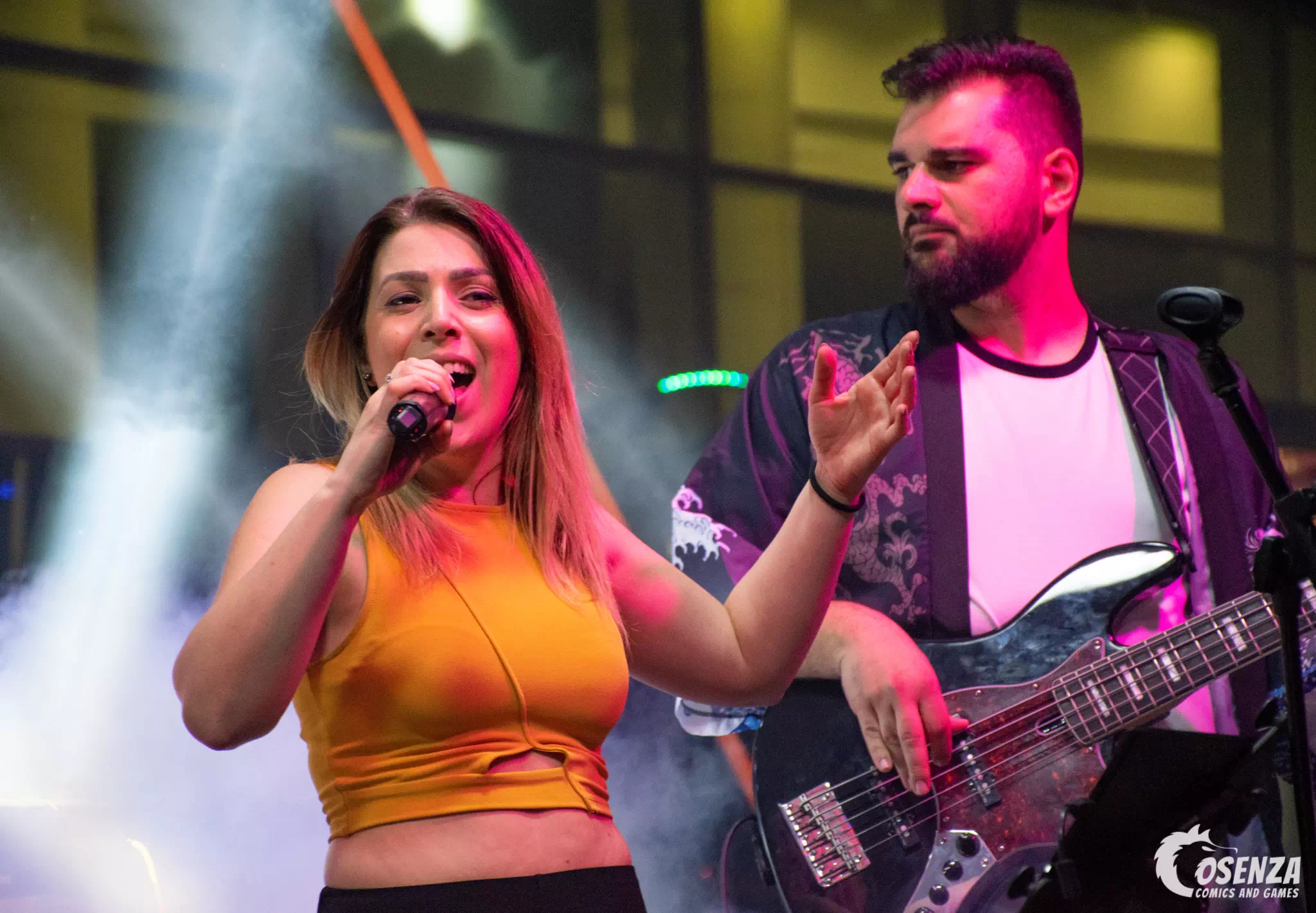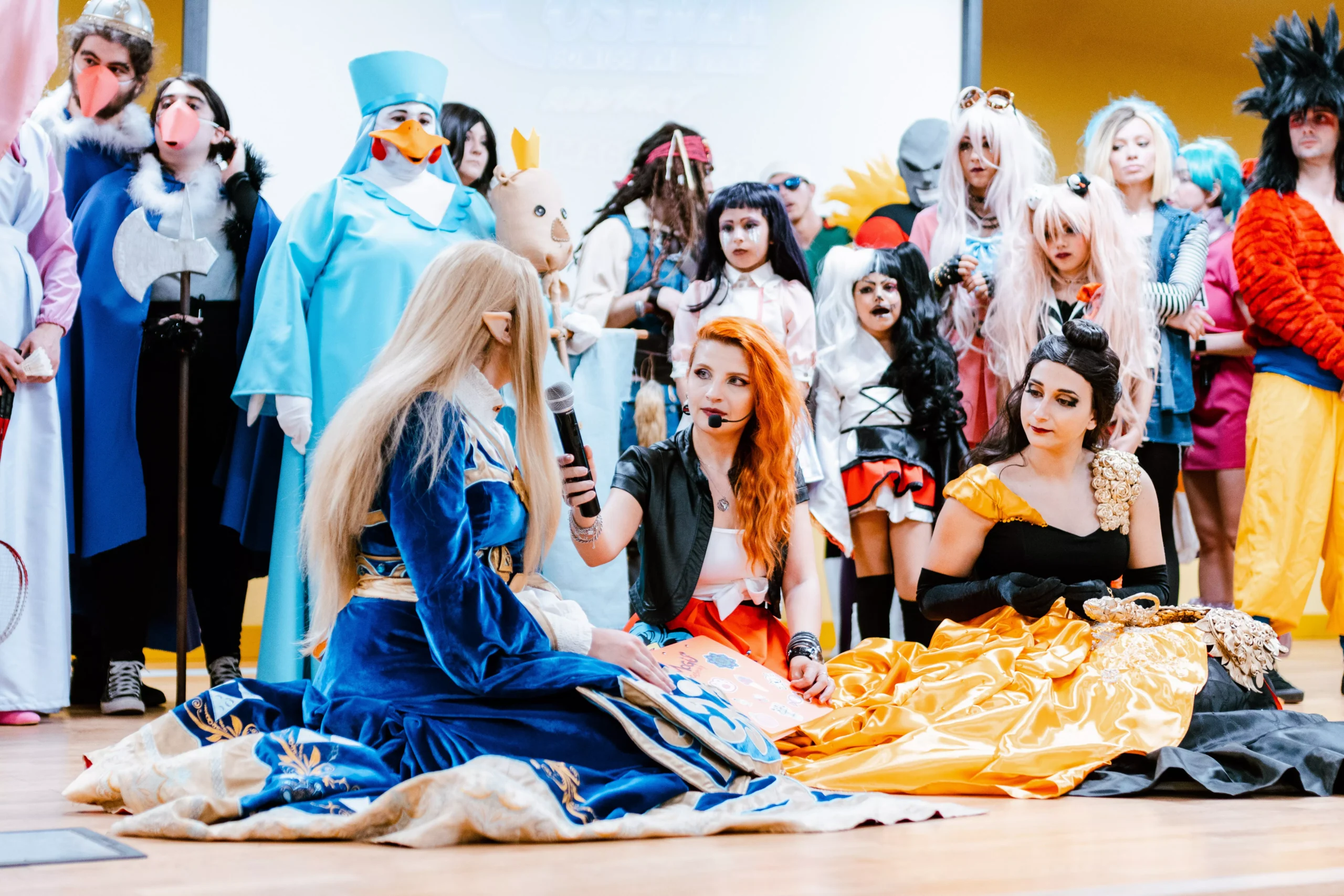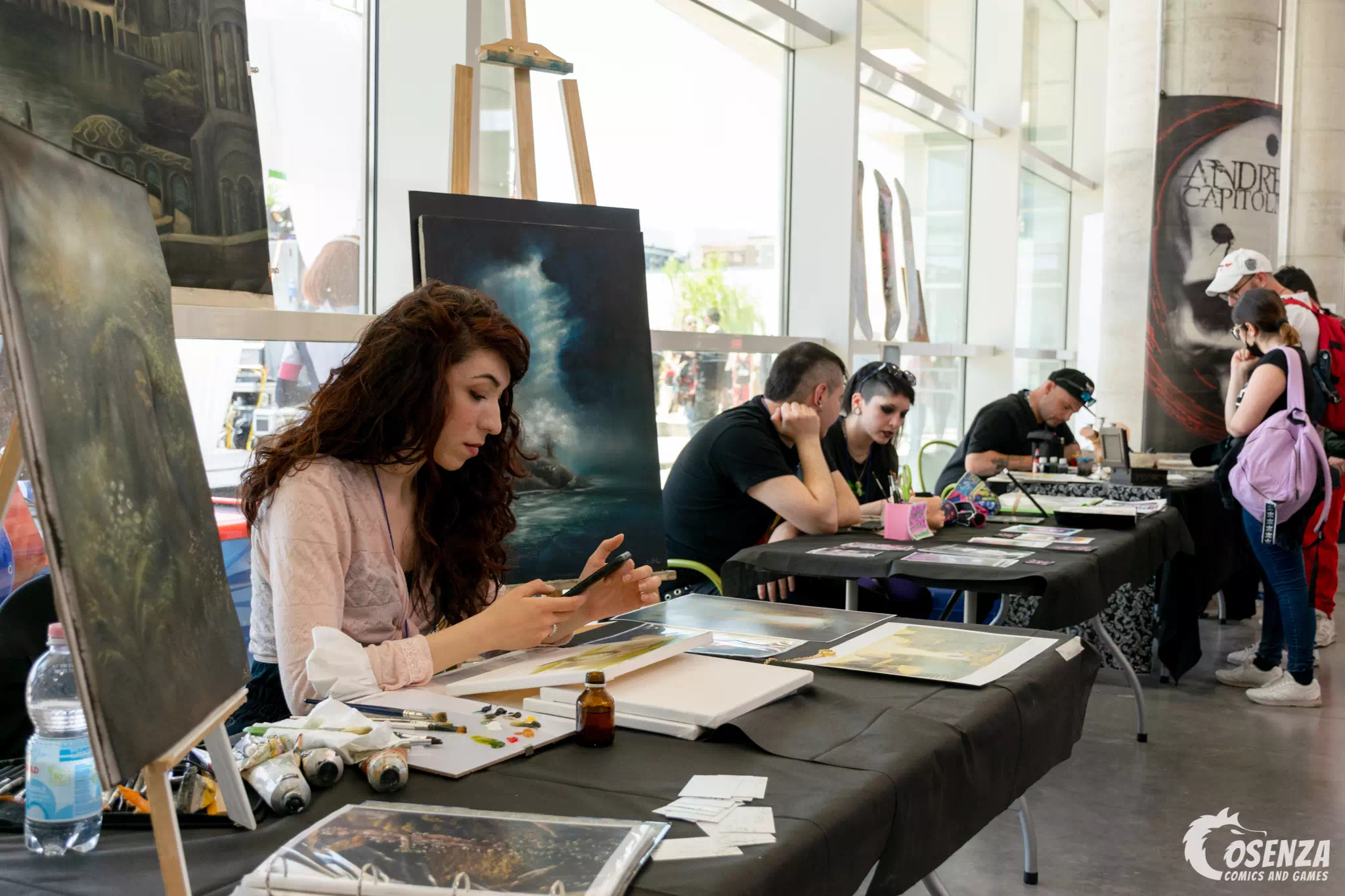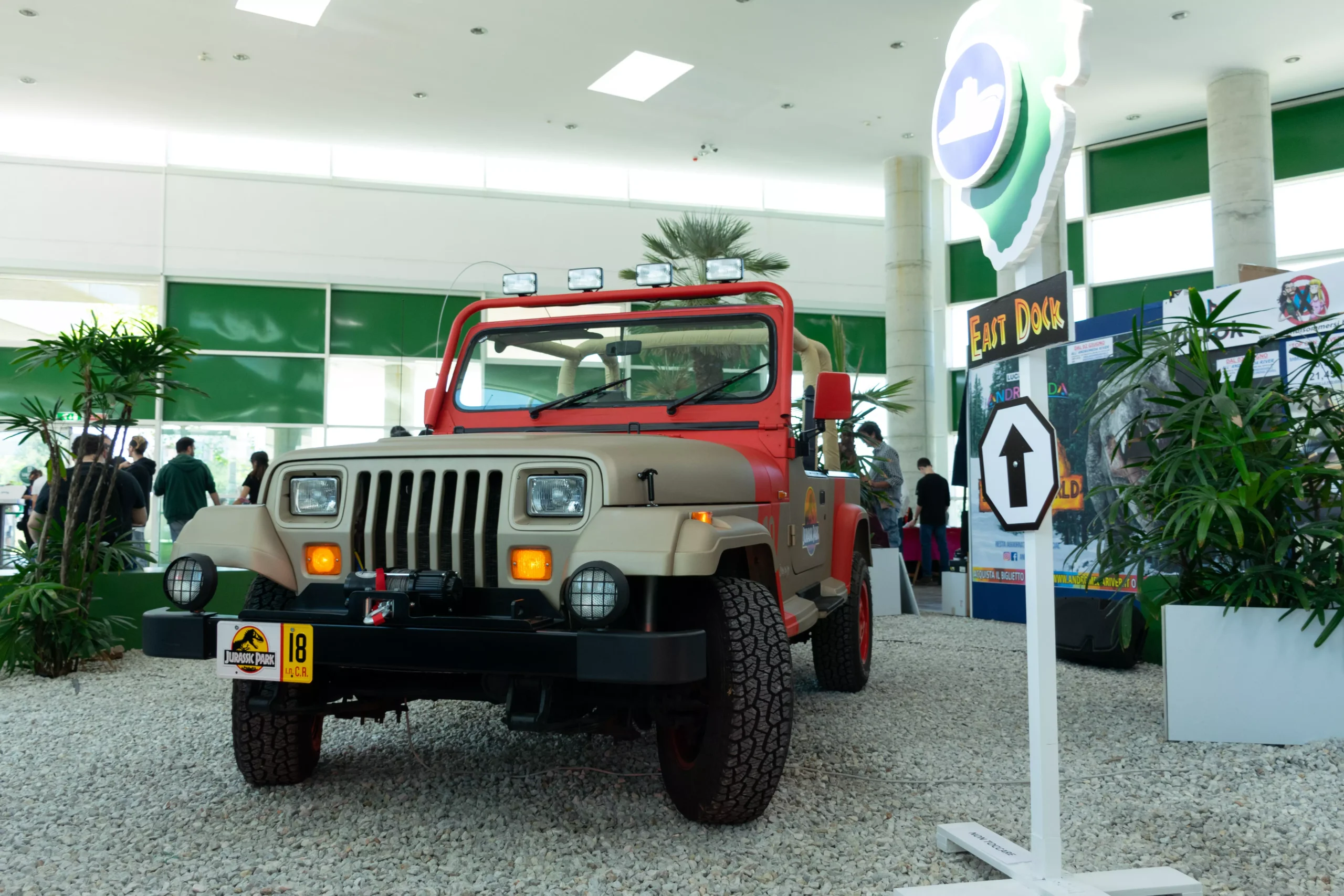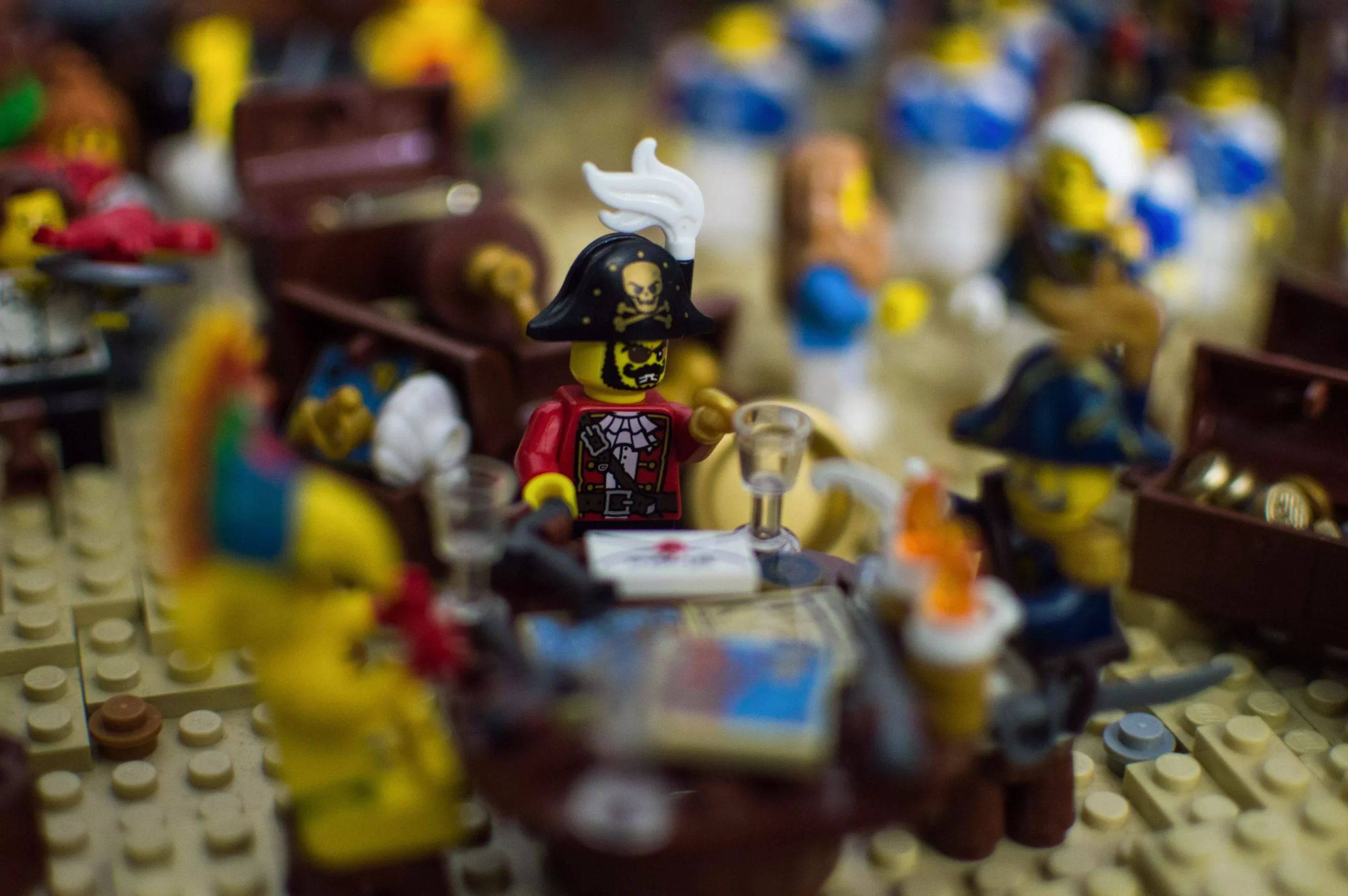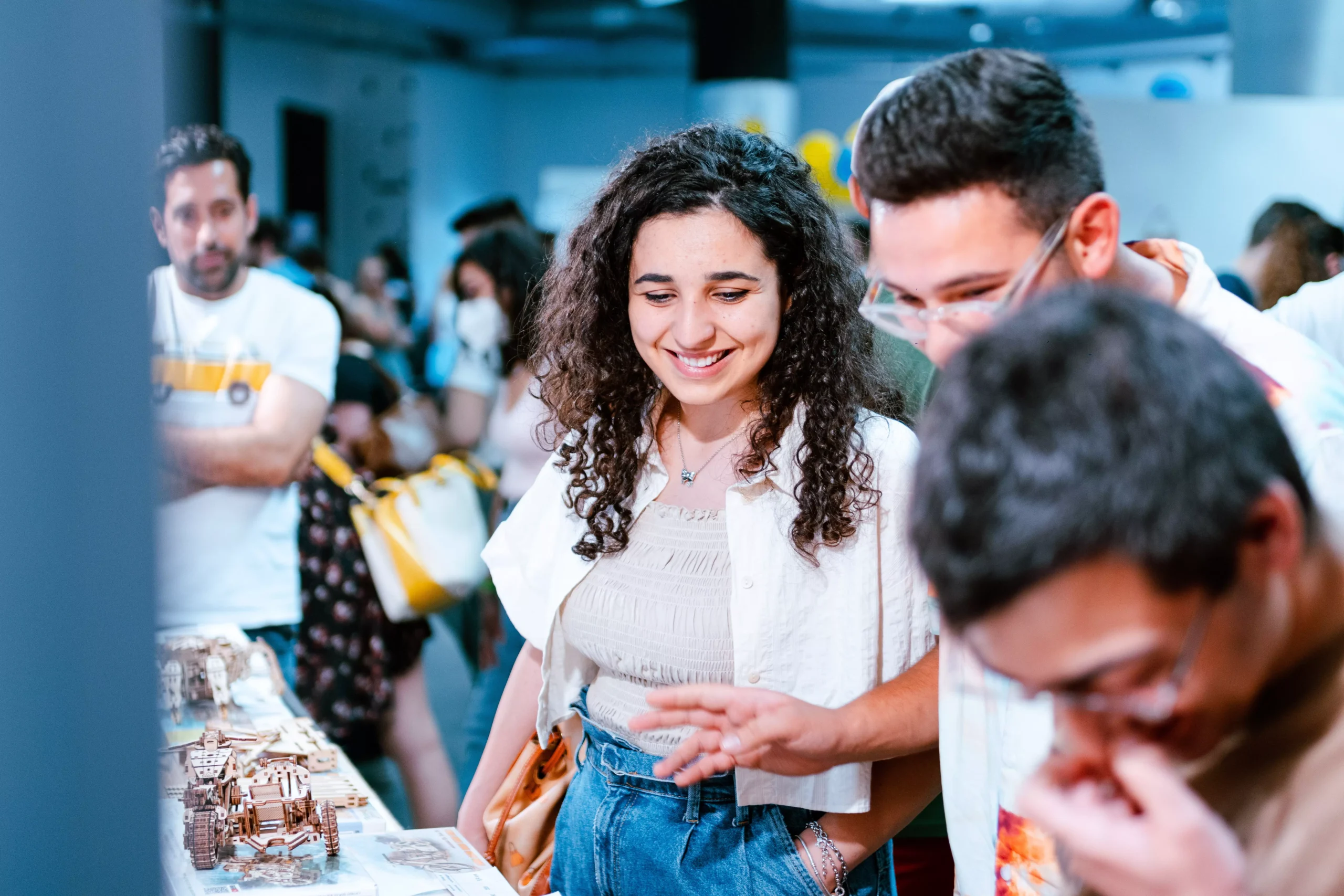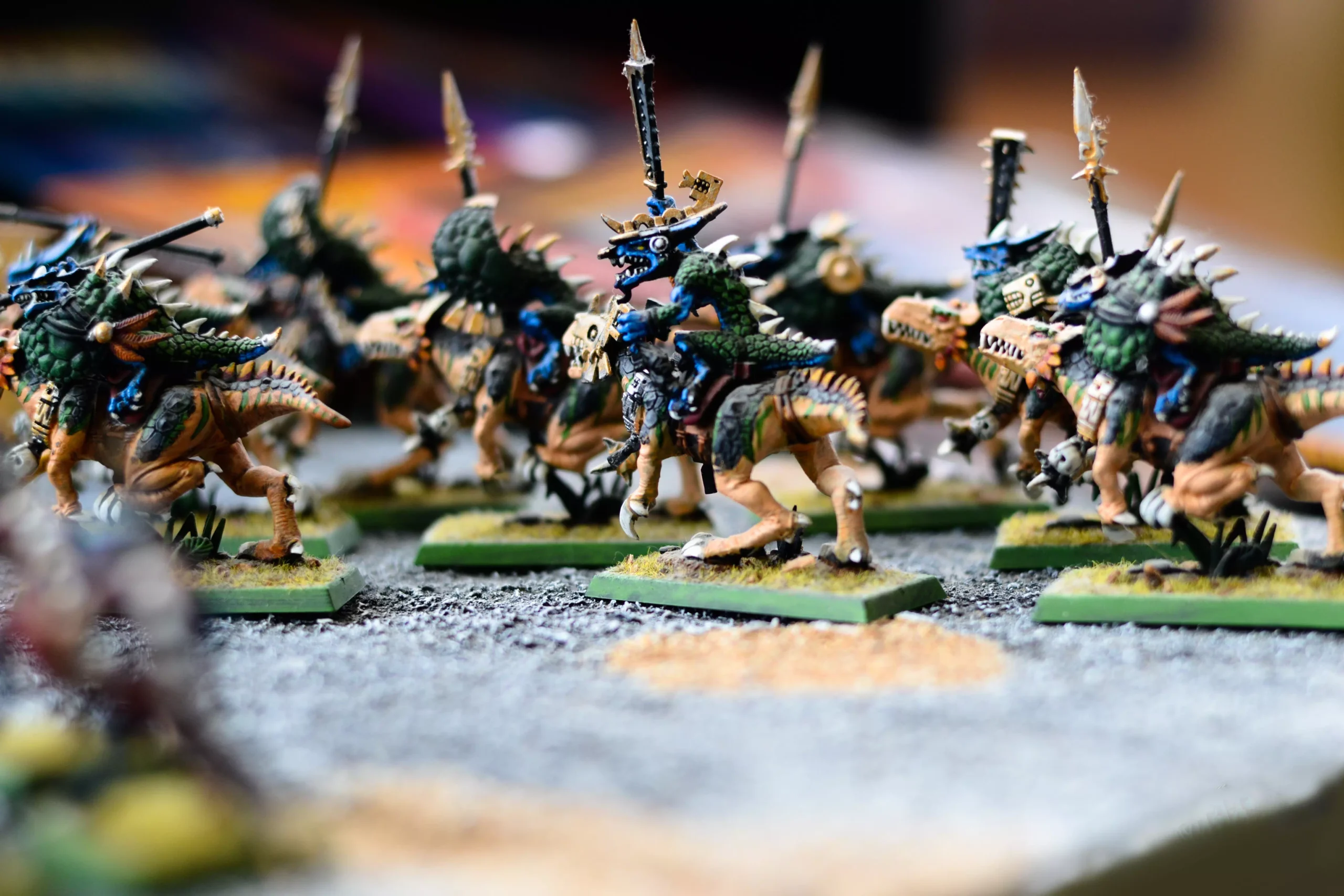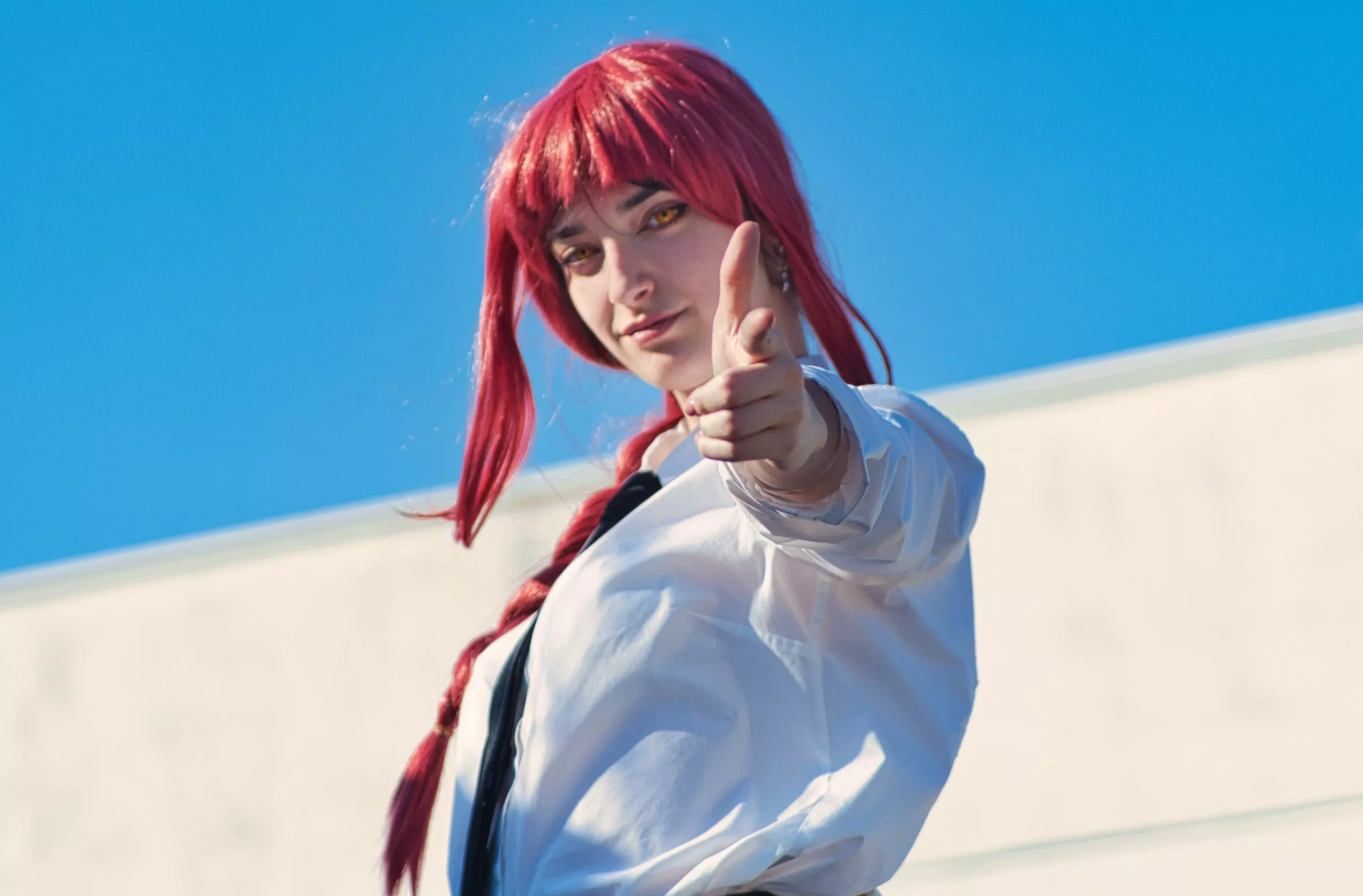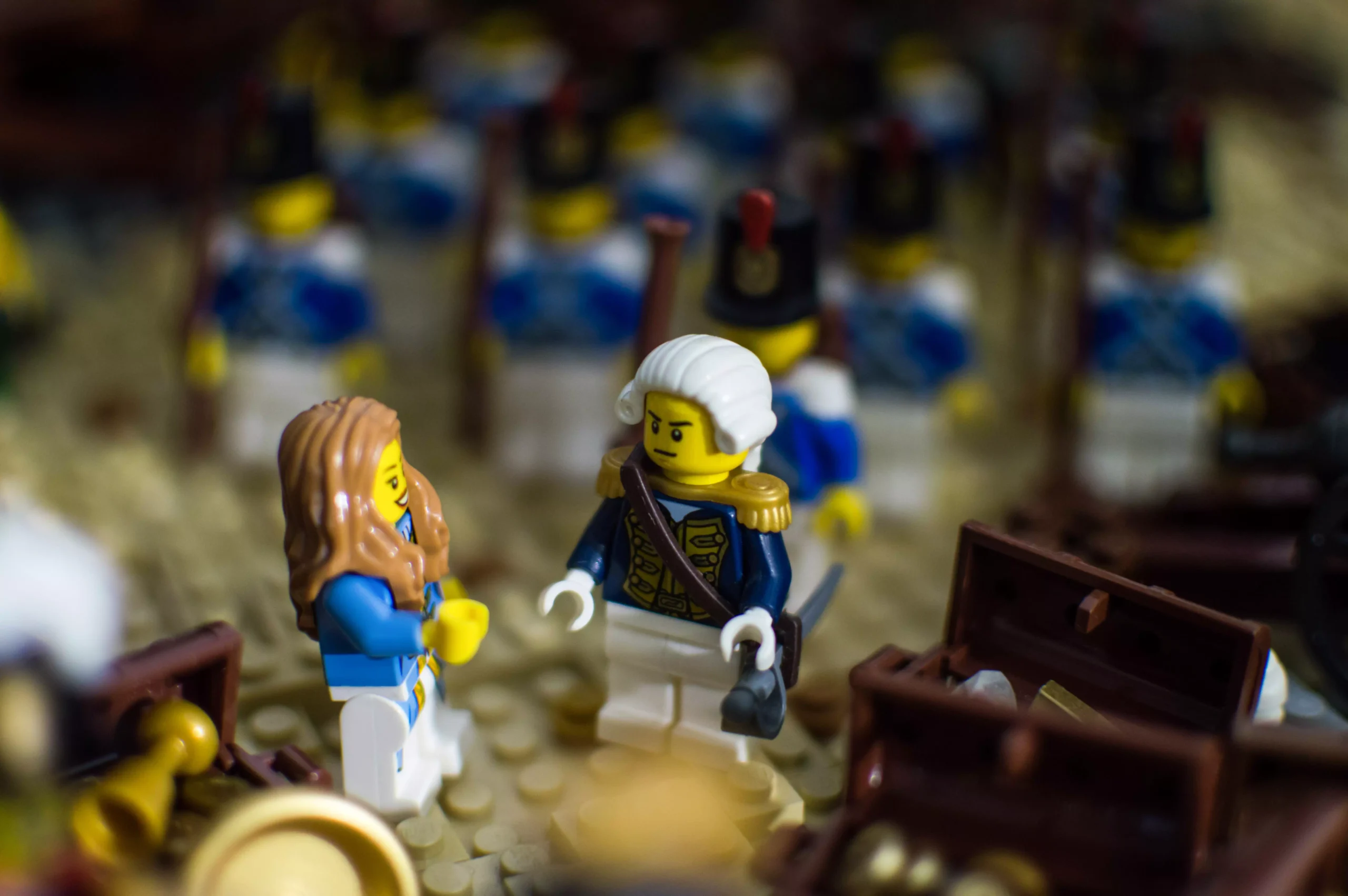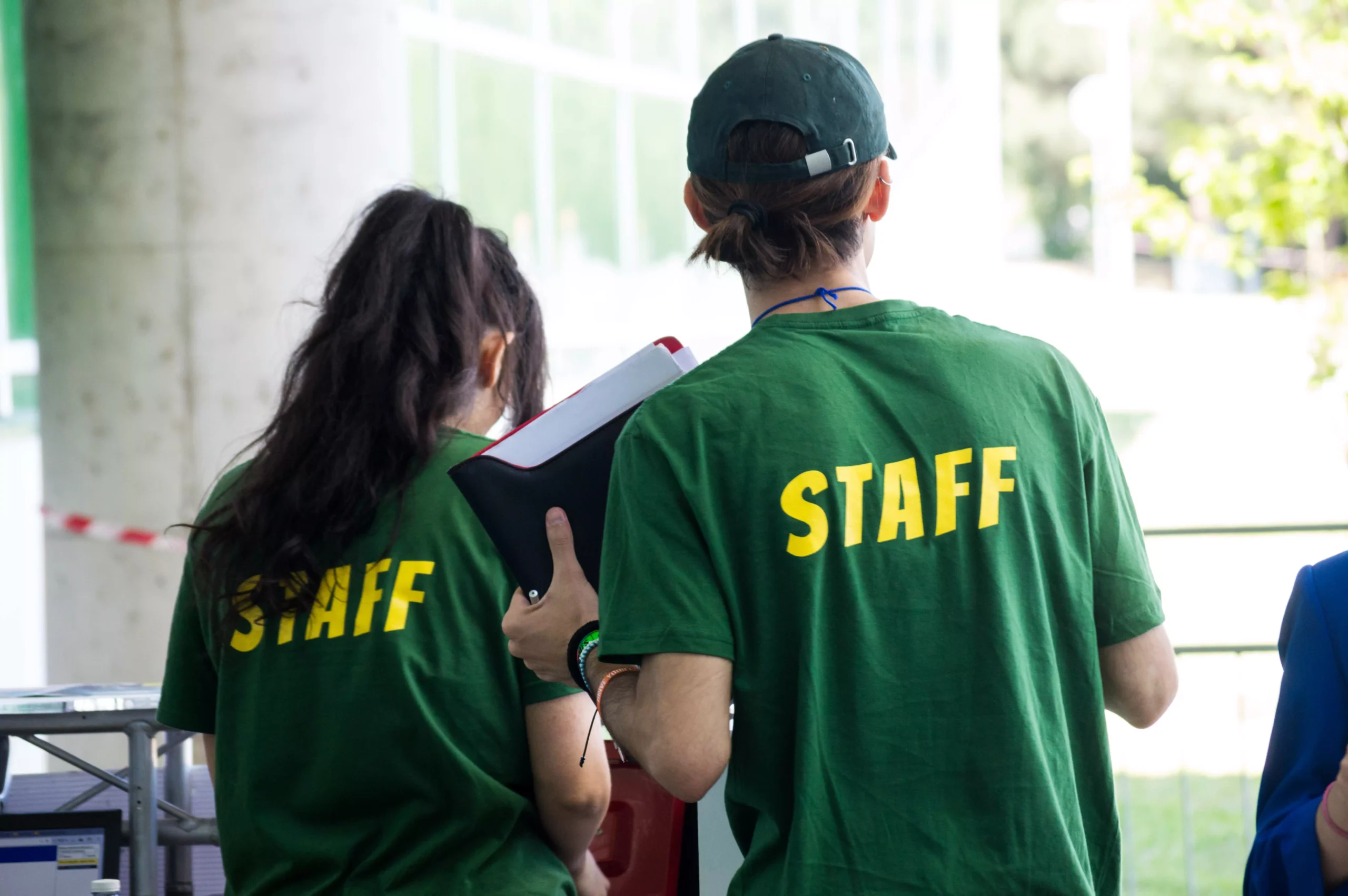 Foto di Luciano Brogno, Donatella Giordano e Deborah Naccarato.