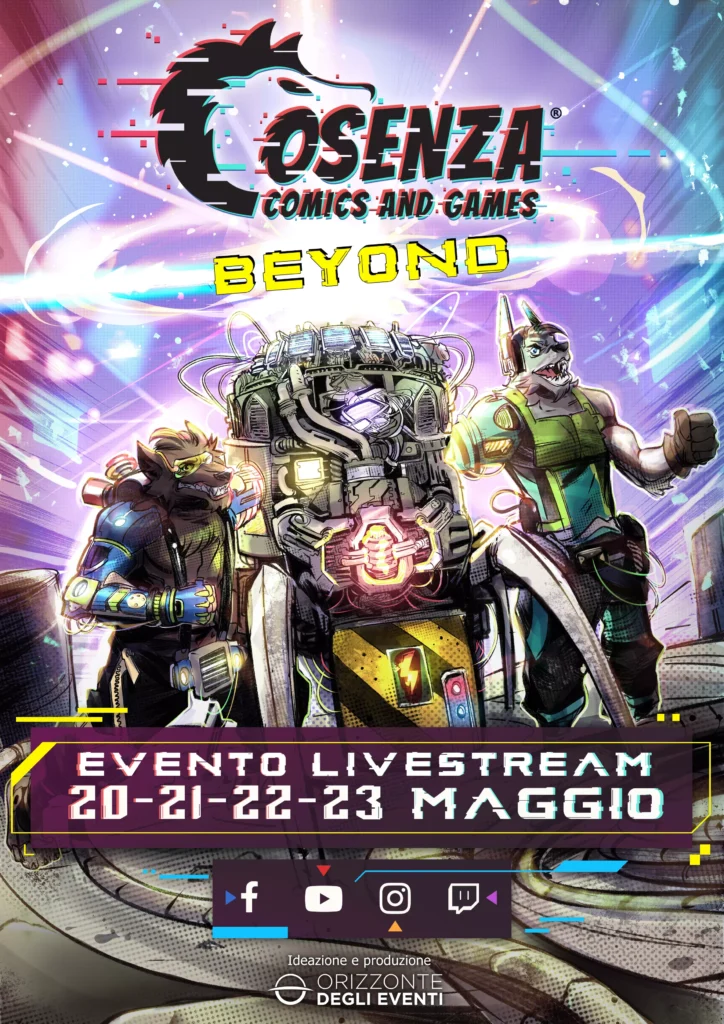 Manifesto realizzato da Dario Tallarico.
Cosenza Comics and Games "Beyond"
VII Edizione, 20-21-22-23 maggio 2021
La settima edizione di Cosenza Comics and Games si è tenuta nuovamente in formato digitale nel periodo primaverile del 2021. Per la prima volta l'evento è durato quattro giorni invece di tre, da giovedì 20 maggio fino a domenica 23 maggio.
Il nuovo evento digitale era formato da una fitta programmazione di dirette livestream, svolte ogni ora dalla mattina di giovedì fino alla sera di domenica sulle principali piattaforme social del festival e dei partner.
Gli ospiti che hanno contribuito sono stati più di 50 e la partecipazione del pubblico è stata premiata con nuove modalità di interazione, giochi, concorsi e mostre interattive.
Per l'occasione verrà anche inaugurata una mostra digitale con la tecnologia di "The Hubs" che mostrerà opere d'arte realizzate da autori locali in un ambiente virtuale totalmente esplorabile da computer e tablet, comodamente da casa.