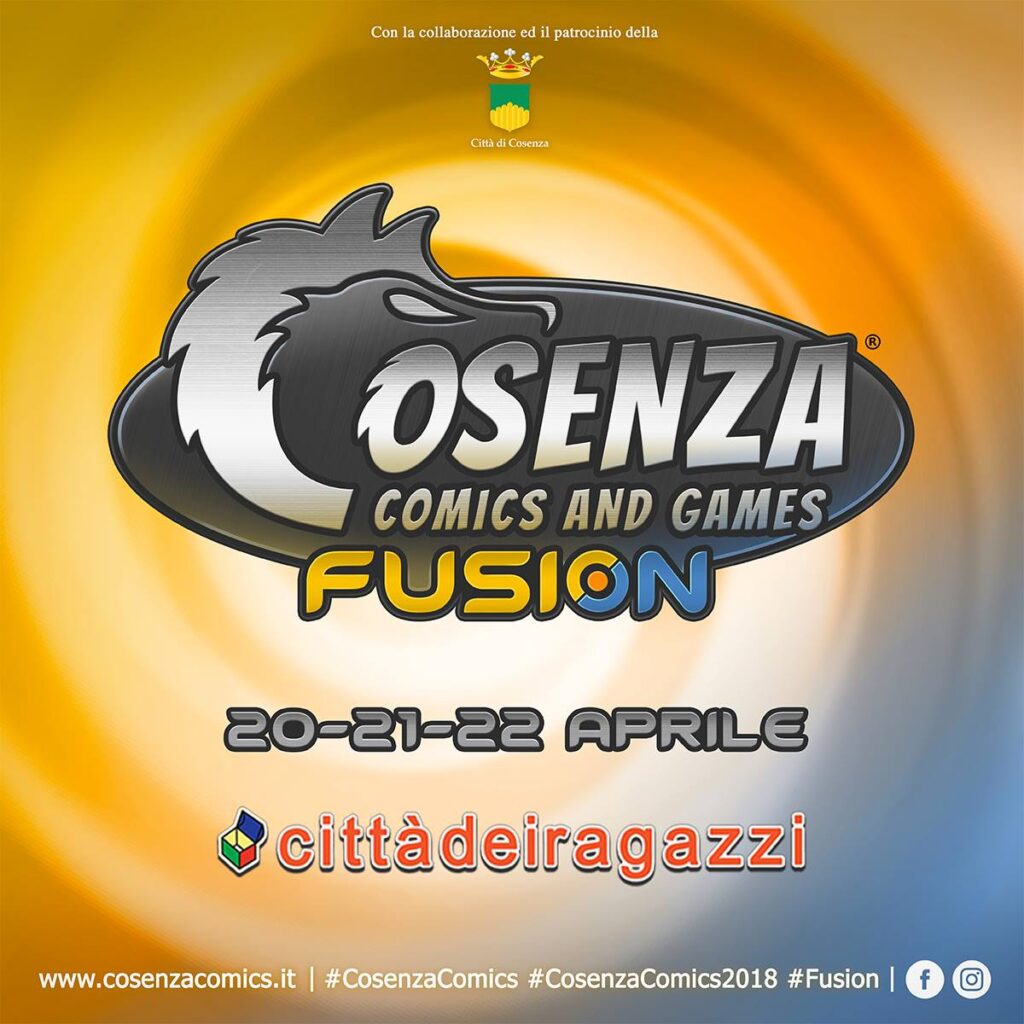 Il nostro regalo di Natale per voi… sono le date del prossimo Cosenza Comics and Games!
Quante passioni hai – Due? Dieci? Cento?!
Nel 2018 tieniti pronto a fonderle insieme!
Grazie alla collaborazione e al patrocinio del Comune di Cosenza e della Città dei Ragazzi possiamo finalmente annunciarvi che nei giorni venerdì 20, sabato 21 e domenica 22 aprile tornerà Cosenza Comics and Games, fiera e festival del fumetto, del gioco e della cultura pop della città di Cosenza!
Nel 2018 non ci sarà limite alla potenza della tua fantasia e delle tue passioni: prendi tutto ciò che ami e combinalo!
FUSION è la celebrazione dei crossover, un inno a tutto ciò che si lascia influenzare positivamente da altro, cambiando e splendendo di originalità.