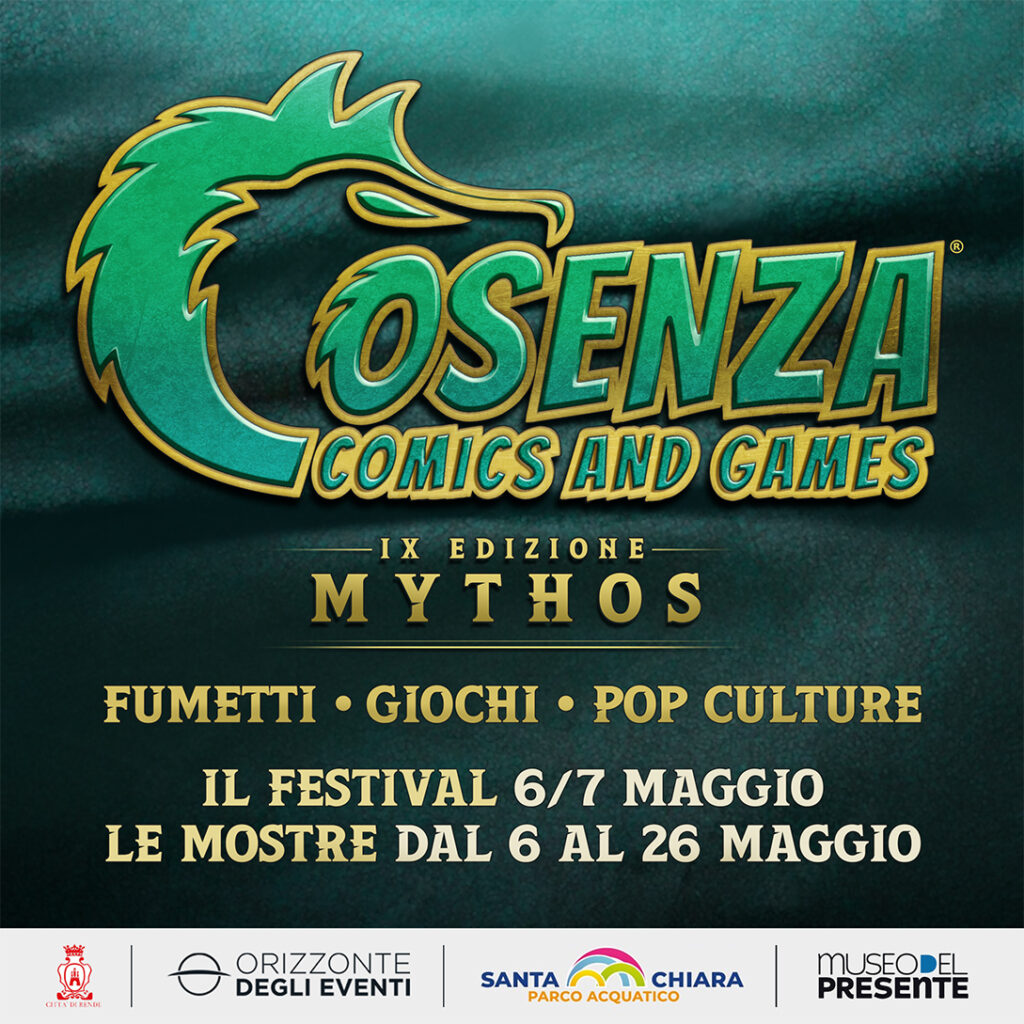 Come da tradizione e in vista del periodo natalizio, siamo lieti di annunciare le date della prossima edizione di Cosenza Comics and Games, che si svolgerà a maggio 2023!
Il tema, che darà anche il nome alla IX edizione, sarà "Mythos". Sarà il filo conduttore scelto per arricchire e rendere speciale la manifestazione dedicata a fumetto, gioco e pop culture più importante della calabria!
Il mito, il fantasy, le leggende e il folclore influenzeranno le attività, le conferenze, le mostre e le attrazioni che sarà possibile ammirare durante il prossimo Cosenza Comics.
Anche nel 2023 Cosenza Comics and Games si svolgerà su più location localizzate sul territorio di Rende.
Il festival, con gli stand, l'artist alley, i concerti e gli immancabili meet&greet con gli ospiti si svolgeranno al Parco Acquatico Santa Chiara di Rende, in via Santa Chiara sabato 6 e domenica 7 maggio.
Le mostre verranno allestite all'interno della prestigiosa cornice del Museo del Presente, in Piazza R. Kennedy a Rende e potranno essere visitate dal 6 al 26 maggio.